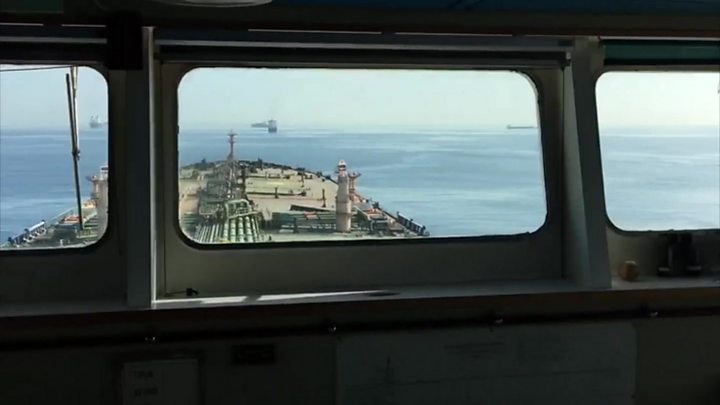 The US Department of Justice has put in a request to detain supertanker Grace 1, which will be considered by Gibraltar's attorney general.
The vessel, carrying Iranian oil, was seized by Royal Marines on 4 July – triggering a standoff with Tehran.
It was set to be released within hours, after the attorney general indicated he would make no further order for its detention.
But after the US application the matter has been adjourned until 15:00 BST.
Gibraltar said the US application is based on a "number of allegations which are now being considered".
The initial seizure of the tanker sparked a diplomatic crisis between the UK and Iran, which has escalated over recent weeks.
On 19 July, British-flagged and Swedish-owned oil tanker Stena Impero was seized by Iran's Revolutionary Guard in the Gulf.
Last week, the UK announced it would join a US-led taskforce to protect merchant ships travelling through the key shipping route in the Strait of Hormuz.
https://www.bbc.co.uk/news/uk-49355591